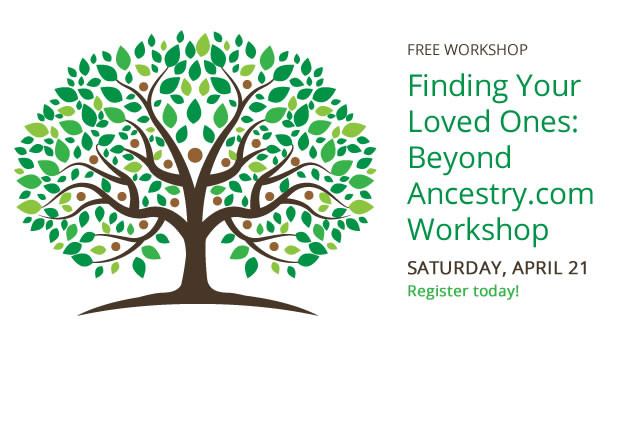 Join us on Saturday, April 21, 2018 from 9AM to 5PM at the City of Fairfax Regional Library for this informative workshop. The event is free however, registration is required.

Morning presentations include:
National Archives Genealogical Resources
Virginia Room Genealogical Resources
How to find a "Lost" Cemetery
What to do and look for when visiting a cemetery
Iconography
Afternoon opportunities:
Guided tours of the Virginia Room and Rare Book Room
Receiving assistance with family research
Independent research time
Please note:
Beginning at 8:30 AM, before the library opens to the public at 10:00 AM, attendees may enter the library at the G2 parking garage level. Coffee will be provided. The workshop begins at 9:00 AM. Lunch will be on your own. There are several nearby eateries.
Registration is required. It opens on March 24. Register through Library Events at Fairfax County Public Libraries. www.fairfaxcounty.gov/library Need assistance? Call 703-293-6227 x6. Questions?? Contact Laura Wickstead. Laura.wickstead@fairfaxcounty.gov