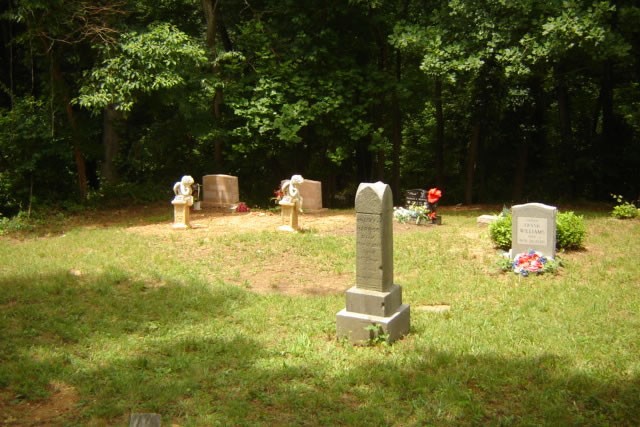 This African American Cemetery, located in Vienna at 8329 Wolf Trap Rd in a subdivision near Freedom Hill Elementary, is a less than a mile from Tyson's Corner.
Frances Williams Harrod purchased about 18 acres of land in 1889 for $65. It is believed that Frances Williams, who was born in 1850, was a slave or a child of former slaves. Family members believed she worked as a laundress and was very frugal. With her first husband, Frances had six children. She later married James Harrod. The community which developed is one of the oldest black communities in Fairfax County. (Source: The Fairfax Journal April 2, 1990)
When the surveyors visited the cemetery, it had been recently cleaned. The oldest burial is 1907 and the most recent 2010. The surveyors noticed a possibility of additional grave markers in the uncleared woods adjacent to the cemetery.